COVID-19 ( Coronavirus ) We are open for business under government regulations
Murphy Towing Services
Murphy Towing - When you've found yourself stranded on the roadside, and need a reliable tow truck company to pick you up? Murphy Towing can pick up your vehicle back to your home or shop of your choice. We have a fleet of trucks on standby to take care of all your Murphy towing needs
including: jump start, fuel delivery, Winching & tire change throughout Murphy

and the local area.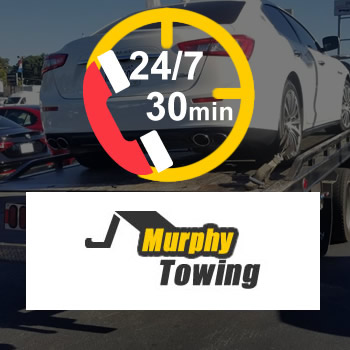 ---
Emergency towing
If you're in a need for fast and efficient Towing response in Murphy, our qualified specialists are available 24 hours a day, 365 days a year throughout Murphy and the local areas.
---
Towing?... call us on:
☎ (469) 402-0974
Experienced Towing
Our flatbed towing in Murphy is probably the most popular and efficient way to tow an average size car. Murphy Towing Service professionals can assist and provide reliable and safe flatbed towing for regular cars, sports cars, SUVs and even small trucks.
24/7 Emergency service
In emergencies - our towing specialist will aim to get to you within 60 minutes, and we're available 24 hours a day.
Services Offered
Flatbed Towing * Wheel Lift Towing * Wrecker Service * Fuel up * Battery Jump * Car lockout * Tire Change * Local and Long Distance

Towing to your destination
Jump Start
Off road recovery
Car Towing
24/7 Emergency Towing
Gas Delivery (Gas Refuel)

Car lockout
Roadside Assistance
Accident Towing
Winching
Breakdown emergencies
Jump start battery
Murphy Towing Service :: available 24/7